Maison beach family chalet
The perfect family getaway
Self-catering holiday accommodation in the heart of Boknesstrand, Eastern Cape.
TELL ME MORE
Book now
Situated in the Eastern Cape, South Africa, on one of the most beautiful coastlines, Maison Beach Family Chalet is located in a small village called Boknes. A mere 60m from the beach, this family holiday accommodation offers a comfortable stay with all the amenities you will need in a home away from home.  Fall asleep to the sound of the waves and the smell of the ocean and get up early for a sunrise walk on the flawless beach at your doorstep.
Your friendly hosts Thierry and Monika welcome you.
Maison Beach Family Chalet is 86 paces away from a pristine stretch of beach and a short walk to the child friendly Boknes lagoon. Enjoy your day in the sun with your family and bask in everything sand, sun and water can bring. Have a picnic on the beach, help the kids build a sandcastle, pick up seashells and play in the waves. Our area is also known for phenomenal seasonal whale watching. Dolphins make their appearance regularly swimming up and down the coastline.
There is so much on offer in our surrounding area. Bring your bicycles and explore our family friendly neighbourhood. Take a stroll on the beach, walk to Dias Cross, do some fishing or fly a kite. Hop into the car and visit Kenton on Sea, Port Alfred, the historic Bathurst and the frontier country of the Eastern Cape for shopping, eating out and game drives to name but a few. For the more adventurous there are horse trails, deep sea fishing charters and lots of water-sports. Boredom is not an option!
Our self-catering accommodation is ideal and safe for a family beach holiday. Enjoy a comfortable and private stay in your home away from home. The perfect place to enjoy family bonding over braais, board games or just lazy days together.
Facilities
Secure parking
Private entrance
Fully equipped kitchen (includes washing machine)
Sleeps 2 adults and 2 children OR 4 adults

Main bedroom with extra length king size bed, bedding and ample cupboard space and en-suite bathroom with shower, bath and towels
Separate upstairs bedroom with 2 queen size beds and bedding

Bathroom with shower/bath en suite (main bedroom)
Open plan dining and sparate small lounge upstairs
DSTV
Wifi
Outside dining area & braai
Small safe
Beach basket and towels are provided
Fully Serviced on request. This includes only cleaning, washing and ironing
Rates
In season: R1800.00 per night (entire property)
Out of season: R1300.00 per night (entire property)
T&CS
Check in between 14h00 – 17h00
Regret no pets
No smoking in chalet
CONTACT DETAILS
Pam Golding Properties Boknes/Cannon Rocks
Leanda Visser
Office +27 46 654 0404 
Mobile +27 83 492 6972
GPS CO-ORDINATES
Latitude:  -33.7353
Longitude:  26.5744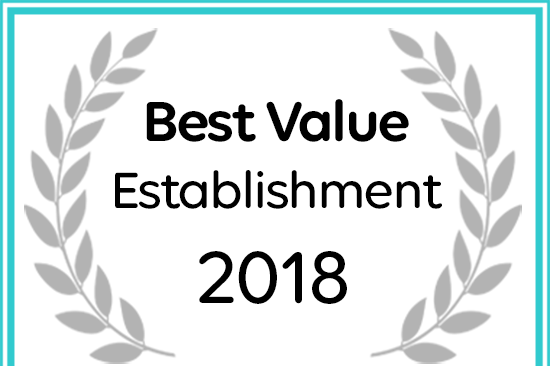 Afristay
has named Maison Beach Family Chalet as a Best Value, Boknesstrand Self-Catering Destination for 2018.